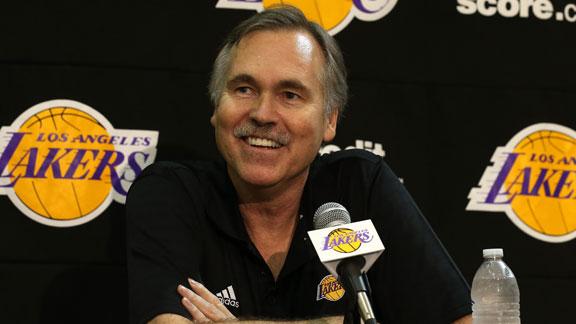 It only makes sense...
D'Antoni's offensive style of coaching revolutionizes the NBA and its an exciting tempo. It's almost made for the Lakers. It invokes the old Showtime Lakers of the 80s.
Couple that with the ability of the LA franchise (Busses and Kuptchak) and the draw of free agents to this city. You target a play-making gaurd who can shoot and put shooters and slashers on the wing around Dwight and you have a recepie for exciting and winning basketball. I think D'Antoni makes so much sense for this franchise and the city. I hope he works out here.